Eindexamen 2010
Ieder jaar presenteren de eindexamenstudenten hun werk tijdens Rietveld's Eindexamenexpositie. In 2010 studeerden circa 190 studenten af aan de verschillende richtingen.
De academie werd omgetoverd tot expositieruimte en er is werk te bezichtigen van eindexamenstudenten van Textiel, Mode, Beeld en Taal, Keramiek, Glas, Fotografie, Architectonisch Ontwerp, Beeldende Kunst, Grafisch Ontwerp, Interaction Design-Unstable Media, designLAB, Sieraden en VAV.
De eindexamen expositie 2010 liep van 7 juli t/m 11 juli 2010.
Dit alles vond plaats in de academiegebouwen aan de Frederik Roeskestraat 96 te Amsterdam.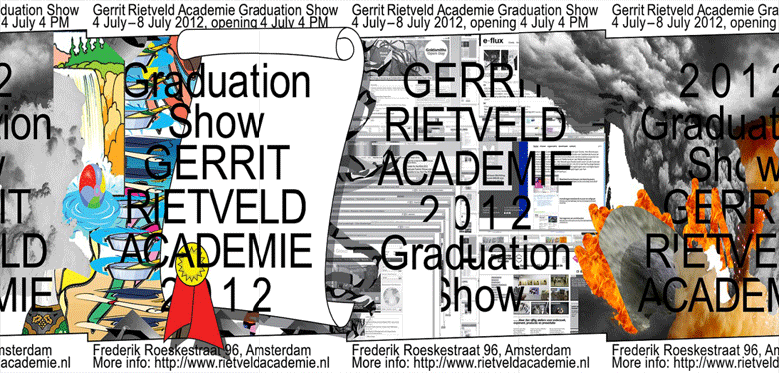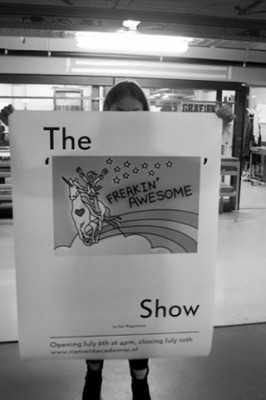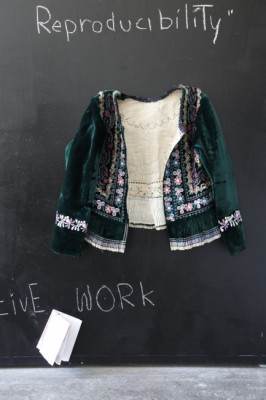 Online Catalogi
Ieder jaar streeft de Rietveld Academie er naar een zo'n volledig mogelijk overzicht te geven van het eindexamenwerk in een 'Online Catalogues.
Tijdens de expositiedagen worden studenten van de afdeling Fotografie gevraagd het eindexamenwerk te fotograferen, wat daarna online gepubliceerd wordt. Studenten hebben dit jaar ook de mogelijkheid zelf hun werk te publiceren op deze site.
Examensites van de
voorgaande jaren:
GRA Awards
Ieder jaar reikt de Rietveld Academie prijzen uit aan de beste afstudeerders van dat jaar. De GRAprijzen prijzen worden uitgedeeld in de categorieën Autonome Beeldende Kunst en Vormgeving. De prijs bestaat uit een geldbedrag van 1500 euro waarmee we de prijswinnaar willen stimuleren na zijn afstuderen zijn praktijk op te bouwen.
In de jury van dit jaar namen plaats:
Gianni Cito – Dok Architecten 
– jurylid voor de richting Toegepaste Kunst    

Helen van Ruiten – Galerie Binnen 
– jurylid voor de richting Toegepaste Kunst

Fons Welters – Galerie Welters 
– jurylid voor de richting Autonome Beeldende Kunst

Maria Hlavajova – Stichting BAK 
– jurylid voor de richting Autonome Beeldende Kunst



Dit jaar is er ook een prijs voor de beste scriptie.
Op zaterdag 10 juli om 16u werden de prijswinnaars bekend gemaakt door dhr. Ben Zegers, directeur Onderwijs van de Rietveld Academie.
And the winners are….
Autonomous Arts
Sara Barbosa De Campos, Fine Arts
Applied Arts
Passama Sanpatchayapong, Jewellery
Thesis
Charlotte ten Raa, TXT (Textile), will graduate in December
Nominated were ...
Autonomous Arts
1) Ruta Butkuté, Ceramics
2) Sara Barbosa De Campos, Fine Arts
3) Suzanne Posthumus, Photography
4) Isfrid Angard Siljehaug, Fine Arts
5) Asli Toy, VAV
Applied Arts
1) Marius Lindgard, Graphic Design
2) Kristin Maurer, Architectural Design
3) Mi-ah Roediger, Jewellery
4) Passama Sanpatchayapong, Jewellery
5) Aline Weyel, Graphic Design
Thesis
1) Sarah Kaaman, Graphic Design
2) Fleur Thio, designLAB
3) Liam Tickner, Photography
4) Charlotte ten Raa, TXT (Textile), will graduate in December
5) Mrova Zub, Dogtime ID-UM
download the jury report here