SELECTED 2016
september 23 - october 2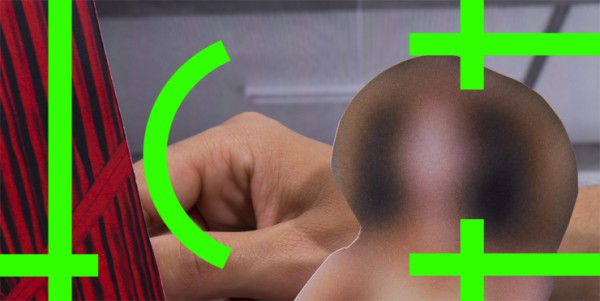 The Gerrit Rietveld Academie presents SELECTED: work of exceptionally talented graduates at Looiersgracht60.

opening: september 23 at 5PM

The Gerrit Rietveld Academie and Looiersgracht60 collaborate to present the work of talented Rietveld graduates. Participants of the exhibition have all been nominated during the Graduation Show of 2016 for the annual 'GRA Awards' by an independent jury.
Programme
Opening: Friday September 23, 5PM - 8PM
5.30PM: speech by Ben Zegers, Annelies van Eenennaam and Jeroen Boomgaard.

Salon: Friday September 30, 5PM - 7PM
Finissage: Sunday October 2, 3PM - 5PM

Regular opening hours: 12PM - 8PM
Closed on Mondays and Tuesdays

On Sunday October 2, the exhibition closes at 5PM
GRA Awards
The GRA Award is a prize that is given each year by the Rietveld Academie to talented students, nominated by an external jury, to support them in further developing their art practice. Participating graduates work in the fields of design, fine arts, graphic design, fashion and new media and graduated from the academy in 2016.
Selected Salon
Friday September 30 at 5PM - 7PM
Moderated by Noor Mertens

The participants of SELECTED present performances, poems, actions and Q&A. Curated by their own style and strength. Mixed into a diversity of departments, means and personalities.

Entrance is free.

About Noor Mertens
Curator at Museum Booijmans van Beuningen in Rotterdam and curator of Prospects and Concepts 2016 for Mondriaan Fonds at Art Rotterdam.
Independent Jury GRA Awards 2016
APPLIED ARTS
Kirsten Algera is the editor-in-chief of MacGuffin magazine and is a researcher and critic in design history. Lernert & Sander have been working as a duo since 1997, producing a variety of work that is known for its aesthetics and humor.

AUTONOMOUS ARTS
Radna Rumping is an independent cultural programmer and current resident at the Van Eyck academy. Johan Gustavsson and Nico Feragnoli are directors at 1646, a project space for contemporary art in The Hague.

THESIS
Barbara Visser, visual artist and chair of the Society of Arts, Hans den Hartog Jager, writer and art critic for NRC Handelsblad and Jeroen Boomgaard, Professor of art and public space at the Gerrit Rietveld Academie.