DOGtime Foundation Course (part-time)
DOGtime is the part-time study programme of the Gerrit Rietveld Academie. The DOGtime study programme lasts 5 years: two basic years (propaedeutic years) and 3 specialisation years. Throughout the programme you will be supervised by specialists, artist and theorists from different art disciplines. You will be trained as an autonomous visual artist or designer. DOGtime's Foundation Course lasts for two years, at three or four evenings a week in the first year and three evenings a week in the second year. Classes are always from 18:45 to 21:45. NOTE: DOGtime students cannot apply for student visa on the basis of this part-time study program.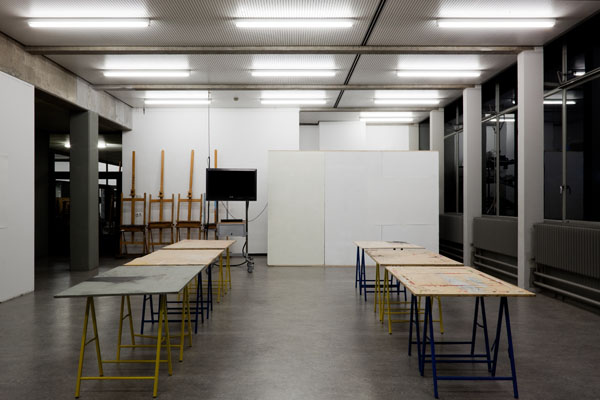 The DOGtime basic phase lasts two years. Students work on assignments individually or in class. You will then discuss these assignments with your classmates and lecturers, so that you can learn from one another. The two DOGtime foundation years have a progressive degree of difficulty. During this period you will encounter the various aspects of a discipline and discover the initial contours of your future as a professional artist or designer. The lesson programme is therefore aimed at giving you an intensive introduction to numerous views, concepts and methods of thinking, working and presenting, by means of theoretical or subject-specific assignments and subsequent class or individual discussions. This will create the foundation you need to be able to operate independently as an artist or designer. Each semester is concluded with a DOGtime evaluation report and a public group exhibition.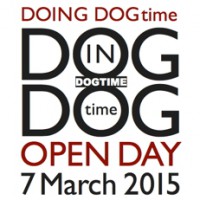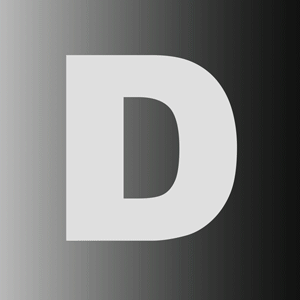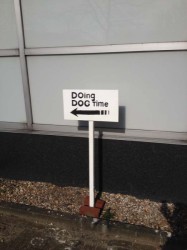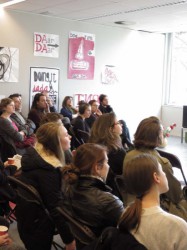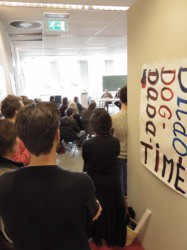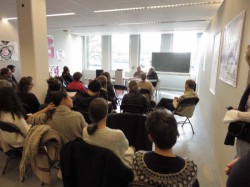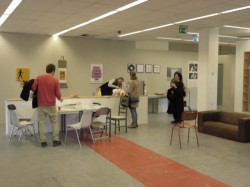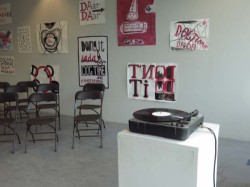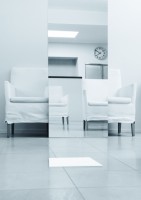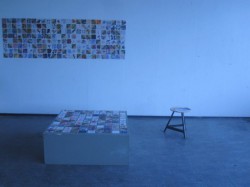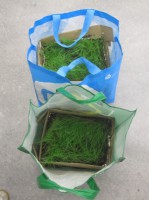 Study Structure
The first DOGtime basic year
The first DOGtime basic year consists of two lesson blocks, theory is an integrated part of the curriculum. The emphasis of the first year is on participation, collaboration, effort, research, experimentation, making choices and development. The subjects of the first year are: The Lab (Painting and Time-Based Arts) Sculpture, Unstable Media, Communication and Drawing/Graphics.
Second DOGtime basic year
The emphasis of the second DOGtime basic year is on reflection, deepening, development, independence and making choices. Besides fine arts and design, art theory and theoretical reflection on art are taught in the second year.
After completing the DOGtime propaedeutic period, the student may choose the DOGtime programme Autonomous Fine Arts (FA) or Interaction Design – Unstable Media (ID-UM) or choose to enrol in a full-time study programme in one of the departments of the Rietveld Academie.
Projects
In addition to visits to museums and galleries, an excursion to a European capital is organised during the second DOGtime basic year. After each semester, a selection of your work will be made in consultation with your lecturers. This work will then be presented in one of the exhibition rooms of the Rietveld Academie. A public opening is part of such a presentation.
Theory
During the DOGtime basic years, you will receive theoretical input from a number of lecturers, based on their own experience and insights. You will also attend formal lectures. The Studium Generale provides a general theoretical context concerning current themes in the contemporary international art world. The Studium Generale brings in prominent speakers from the Netherlands and abroad to give lectures. For more information, see Studium Generale
Students Year 1
Alberto Calero Lopez
Bradley Walker
Carmen Garcia Ramos
Carola Coolen
Catherine Naël
Chantal Brama
Christine Kappé
Claudia Kaltenbrunner
Cristel Sunter
Egbert de Boer
Estelle Goussu
Eva van Velzen
Jef Nollet
Jelly Hogendorp
Maikel Deekman
Martijn Han
Mike Wessling
Minke Havelaar
Novi Erytryasilani
Patrícia De Figueiredo Janeiro Chaves
Rogier Marius
Ronald Boom
Sifra Coulet
Tijmen IJsendijk
Vivian Mac Gillavry
Werner de Valk
Yolanda van Ede
Zsófi Wéber
Students Year 2
Ahu Sahin
Anita Lugomer
Aura Rosales
Barnabas Schendl
Bianca Slieker
Diego Ospina Melo
Ellen Wilschut
Eric van Zuilen
Giulia Bierens de Haan
Ilse Stokman
Irene Brok
Jagoda Dmochowska
Judith Jansen
Konstantina Mavridou
Kyra Philippi
Lucia van Paasschen
Marguerite Nolan
Merlijn Stam
Patryk Zaborowski
Richard Klapwijk
Rita van de Wijgert
Sameh Osman
Sascha van Holt
Thijs van Vuure