SELECTED 2016
23 september - 2 oktober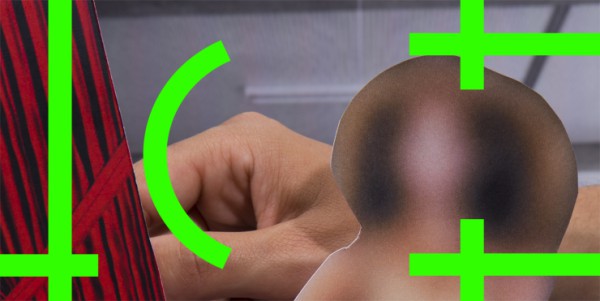 Gerrit Rietveld Academie presenteert SELECTED: afstudeerwerk van uitzonderlijk getalenteerde alumni van de Rietveld Academie in Looiersgracht60.

opening: 23 september om 17.00 uur

De Gerrit Rietveld Academie en Looiersgracht60 laten met de tentoonstelling SELECTED werk zien van recent afgestudeerde, getalenteerde alumni van de academie. Deelnemers van SELECTED zijn allen genomineerden en winnaars van de jaarlijkse 'GRA Awards'.
Programma
Opening: vrijdag 23 september, 17.00 - 20.00 uur
17.30 uur: speech door Ben Zegers, Annelies van Eenennaam en Jeroen Boomgaard.

Salon: vrijdag 30 september, 17.00 - 19.00 uur
Finissage: zondag 2 oktober, 15.00 - 17.00 uur

Reguliere openingstijden: 12.00 - 20.00 uur
Gesloten op maandag en dinsdag

Op zondag 2 oktober sluit de tentoonstelling om 17.00 uur
GRA Awards
De GRA Awards is een prijs die wordt gegeven aan getalenteerde alumni, die worden geselecteerd door een externe jury. Met de GRA Awards wil de Rietveld Academie de studenten steunen in de verdere ontwikkeling van hun kunstpraktijk. De deelnemers zijn afkomstig uit de werkvelden design, beeldende kunst, grafisch ontwerpen, mode, nieuwe media en zijn recent afgestudeerd.
Selected Salon
Vrijdag 30 september om 17.00 - 19.00 uur
Moderator: Noor Mertens

'The participants of SELECTED present performances, poems, actions and Q&A. Curated by their own style and strength. Mixed into a diversity of departments, means and personalities.'

Toegang is gratis.

Over Noor Mertens
Curator bij Museum Booijmans van Beuningen in Rotterdam en curator van Prospects and Concepts 2016 voor Mondriaan Fonds bij Art Rotterdam.
Onafhankelijke Jury GRA Awards 2016
APPLIED ARTS
Kirsten Algera is the editor-in-chief van MacGuffin magazine en is een onderzoeker en critica in design geschiedis. Lernert & Sander werken sinds 1997 als duo aan werken die bekend staan om hun esthetiek en humor.

AUTONOMOUS ARTS
Radna Rumping is een zelfstandig cultureel programmeur en is momenteel resident aan de Van Eyk academie. Johan Gustavsson en Nico Feragnoli zijn directeuren van 1646, een projectruimte voor hedendaagse kunst in Den Haag.

THESIS
Barbara Visser, visueel kunstenaar en voorzitter van de Society of Arts. Hans den Hartog Jager, is schrijver en criticus NRC Handelsblad en Jeroen Boomgaard is docent art and public space aan de Gerrit Rietveld Academie.