Exchange programme
The Gerrit Rietveld Academie has an international network of foreign art academies with which it has agreed bilateral exchange contracts. Students from these academies can apply to do an exchange for a maximum of one semester at one of our educational departments, so long as they meet the conditions that are outlined at the bottom of this page.
The academic year is divided into two semesters. The autumn semester runs from 1 September to 31 December, and the spring semester runs from 1 January to 31 August.
Erasmus
The Gerrit Rietveld Academie is affiliated with the Erasmus programme. If your academy is also affiliated with the Erasmus programme, you may be eligible for an Erasmus scholarship. Please contact your academy's exchange coordinator for more information about this.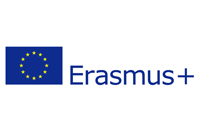 Accommodation
The academy has a limited number of rooms available for exchange students. If you are admitted for an exchange semester at the Gerrit Rietveld Academie, it is possible to make a reservation via the International Office to rent a room. You can also search for a room yourself.
Admission procedure
To assess your suitability for our exchange programme, you need to upload your portfolio using our portfolio machine. Next to a selection of your visual work, you will need to fill in your personal details using the online portfolio machine and also upload the necessary documents there.
NOTE: fill out the login request form by clicking the link in the yellow box on the right! DEADLINE: 1 April 2017!
Before April 1st, fill out your login request here
DEADLINES:
For sending login request for our portfolio machine: 1 April 2017.
For submitting your portfolio, autumn semester 2017: 1 May 2017.
For submitting your portfolio, spring semester 2018: also 1 May 2017.
NOTE: application for 2017-2018 opens mid-January 2017!
Conditions
You are studying at one of the art academies with which the Gerrit Rietveld Academie has an exchange agreement
The exchange takes place in the third academic year
You have written permission from your academy to apply for an exchange semester
Your portfolio is complete and submitted prior to the deadline
Your portfolio is approved by our admissions board
For all non-EU candidates, it is compulsory to apply for a residence permit via the International Office of the Gerrit Rietveld Academie. You can find more information here.