Buildings
The Gerrit Rietveld Academie occupies two buildings: the main building, designed by Gerrit Rietveld, and the new building from 2003, designed by the architectural firm Benthem Crouwel Architects.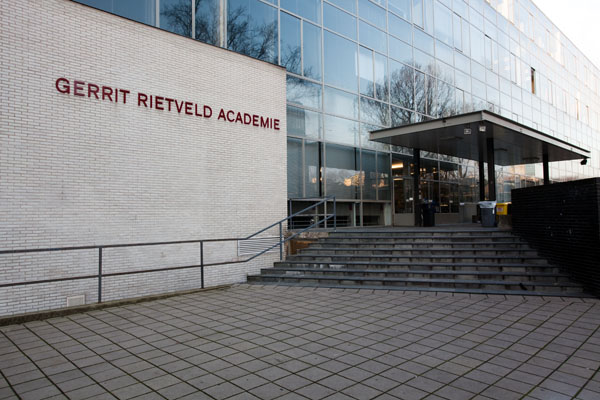 The Rietveld Building
The main building was designed by architect and furniture designer Gerrit Rietveld between 1950 and 1963 and completed in 1966. It is the largest of Gerrit Rietveld's buildings. There was a long period of preparation between its commission and its completion, during which important developments took place in Rietveld's way of designing. Gerrit Rietveld did not live to see the building's completion, as he passed away while construction was still going on. The academy moved into the building in 1967. When the school became part of the higher professional education system in 1968 and was given the status of Academy for Fine Arts and Design, the name was changed to the Gerrit Rietveld Academie in honour of Rietveld. Much of the building was renovated in 2004.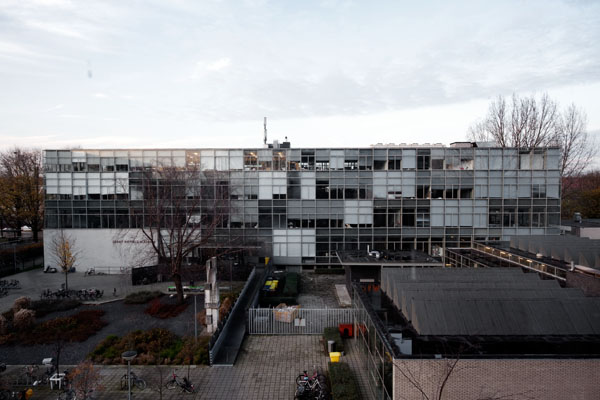 The Benthem Crouwel Building
The new building was designed by Benthem Crouwel Architects and built in 2003 as an expansion of the Rietveld Academie. Studios can be found on the north side of this building, and offices in the south wing. The south and east facades of the building are clad with 16,000 cast glass elements. The building houses the departments of Fine Arts, Audio-visual, and the Master's programmes of the Sandberg Institute. The library, Buro Rietveld and a small exhibition area are located on the ground floor.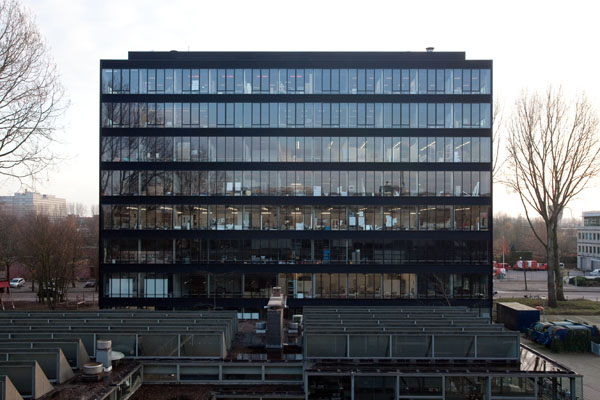 In addition to the two permanent buildings, the academy often uses temporary accommodation elsewhere.